HIGH SCHOOL ATHLETICS SUMMER CAMPS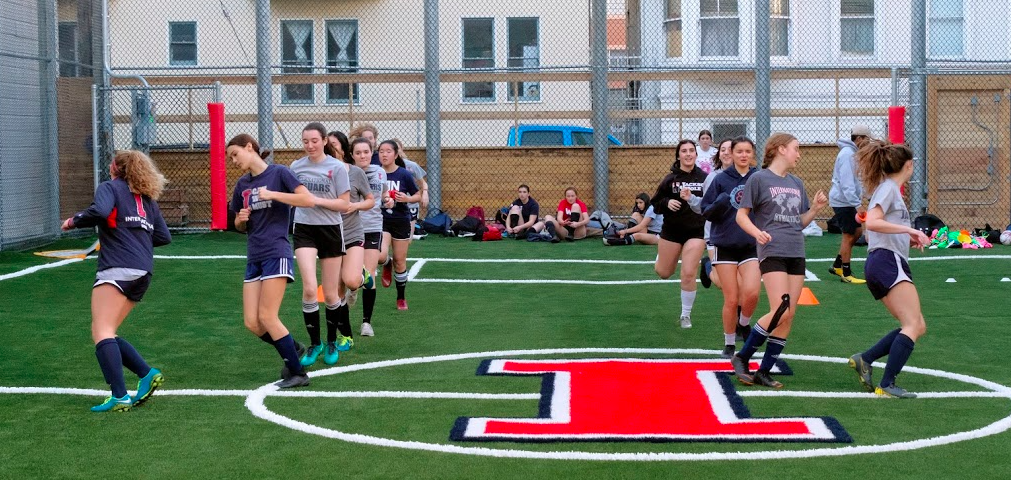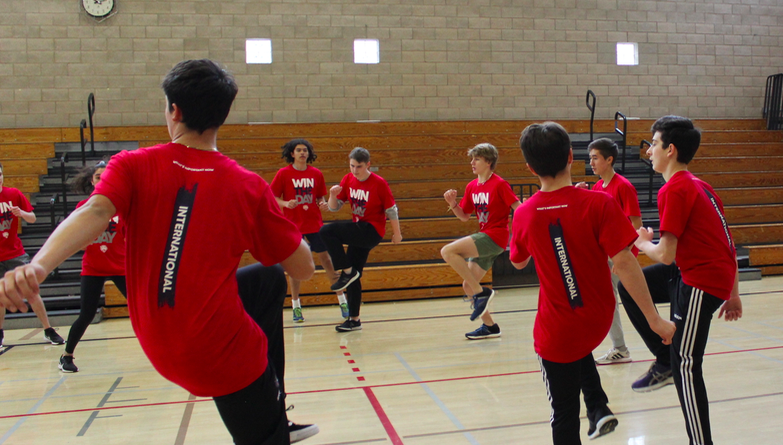 We are very excited to announce, starting July 6th, International HS Athletics will start returning to play with very strict guidelines for Summer Camps. Using Mayor London Breed's Summer Camp model and National Federation of High School Suggested Protocols, below you will find details with our summer camps to ensure safety and health for all students, coaches. We will be closely monitoring local health and government authorities, as protocol is subject to change. Any changes will be communicated via email.
Groups are to be kept to 12 students or less (pods).
The same pod will only be allowed to train together in 3-week sessions (July 6-July 24, 2020 July 26-August 14, 2020). Please note, the gym will be closed during the week of July 20-24 for standard maintenance).
Physical distancing must be observed at all time.
All student-athletes must sign up ahead of time (first come, first serve)
Participant Participation form must be signed by a parent/guardian & turned in at the first meeting.
Coaches wear masks.
Student-athletes must wear masks to enter, exit and while waiting in workout spaces. The masks may be lowered during intensive exercise. We suggest a looser face covering like a bandana or gaiter.
All students enter with temperature checks.
All students will also fill out a COVID-19 Self-Report Symptom form prior to each session. If any student-athlete marks yes to any symptoms, the student will be not allowed in.
Scrupulous attendance will be kept at all training sessions.
Upon entering, all coaches, students, etc. will immediately sanitize their hands (In gym, wash hands).
Coaches will alter their practice plans to do individual skills only. Coaches can initiate drills with equipment. (IE: In basketball, players will be "checked out" a specific numbered basketball when they arrive to use for the duration of the workout. For now, we will only do individual skills: dribbling, shooting, maneuvering, general fitness while maintaining 6' physical distances).
After each training session, all players and coaches will wash their hands and sanitize hands. In addition, coaches will sanitize equipment and shared surfaces.
If there is another group coming in, we will stagger times by 30 minutes minimum to eliminate bottle necking at enter/exit times and allow time for sanitizing.
Please use the following forms to sign up for Summer Camps. We are offering opportunities for fall and winter sports, as well as general Strength & Conditioning. Keep in mind, the sessions will be in 2-3 week periods, and you should sign up according to your grade or appropriate level (limit to the first 12 who sign up in each session). We ask those that sign up make as many sessions as possible since there is limited space. We will email and confirm your spot next week with specific instructions, including a Participation Waiver, which all players will need to bring on the first day of their camp.
CLICK HERE FOR THE FULL JULY SCHEDULE
CLICK HERE FOR THE FULL AUGUST SCHEDULE
SIGN UP FOR 2020-21 SPORTS

We plan on starting our Fall 2020 season on August 10 for Men's Soccer and Women's Volleyball and August 17 for Women's Tennis and Cross Country. We will continue to monitor health and safety guidelines from local officials. At the same time, we are preparing to kick off a fantastic season for our student-athletes.
Here's how to sign up:
Make the choice to get involved! We are an inclusive program. We don't make cuts at International, and we typically offer multiple team levels.
Sign up and create a profile on Family ID.
Submit your yearly doctor's physical.
Submit your annual uniform deposit ($500 check made out to International HS, post-dated for 6/1/2021). This check is merely a deposit and a promise that uniforms will be returned at the conclusion of the season in good condition and in a timely manner. We shred the checks at the end of the year.
Check your team page for the season schedule (team pages will be updated by mid-May with game schedules).
Order Gear - Online store will be sent out July 6 for purchase of limited edition Jag Swag
Check Passport to Play to see if you are cleared.
High School Save the Dates
FRENCH AMERICAN INTERNATIONAL SCHOOL
INTERNATIONAL HIGH SCHOOL
150 Oak Street | San Francisco, CA 94102 | (415) 558-2000