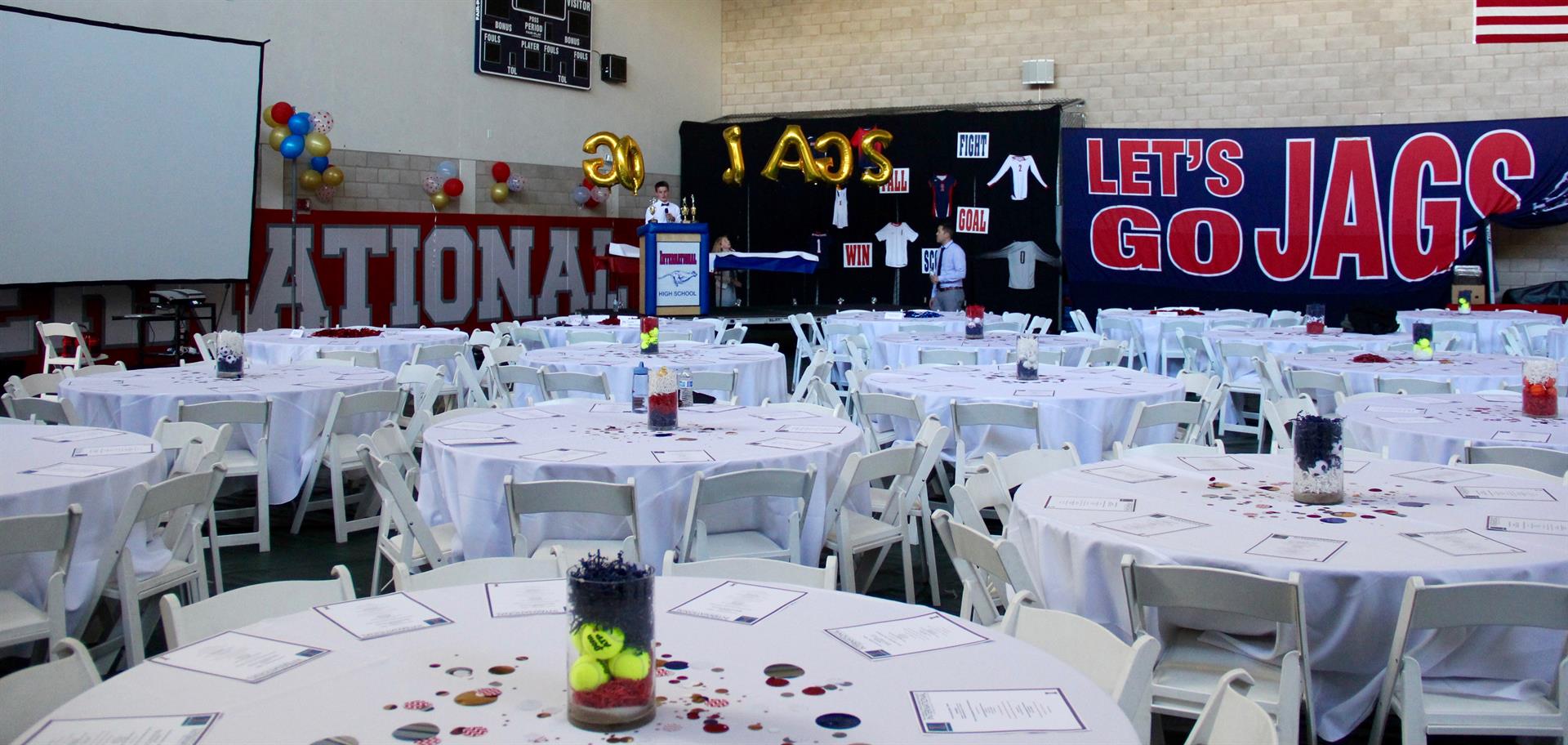 Join us for the 11th Annual Athletic Awards Night on May 18th!
You are cordially invited to attend the 11th Annual Sports Award Night from 6:30pm-9pm. This an evening dedicated to all of our International High School student-athletes, coaches and families to come and celebrate the past year in sports!
On this special night, our student-athletes will be honored with team and department awards, as well as league recognition awards. Throughout the evening, guests will also be entertained with student-athlete reflections, videos and the end-of-the-year sports slideshow.
Dinner from Sol Food and nonalcoholic beverages will be provided for the event, so bring your appetite!
DETAILS:
Host: International High School Athletic Department
Date: Saturday, May 18 from 6:30 PM to 9:00 PM
Where: International High School Gymnasium
Attire: This is a business casual event (save your jeans and t-shirts for the weekend)
What to bring: Parents/Guardians we kindly request that you bring a beverage or dessert to share (juice, iced tea, water, soda, cookies, cupcakes). There will be an adult beverage table, so if you wish, bring some wine or beer to share with other parents.
This is a very meaningful night for all of coaches and players, and it is very important that the full roster is is present.

High School Spring Sports are Underway!
BASEBALL, WOMEN'S SOCCER, MEN'S TENNIS, SWIMMING AND TRACK & FIELD are underway! Want to come see a game, match, meet, competition? Check out this link:
Click here for Upcoming Games.
High School Annual Athletics Awards Night: Saturday, May 18th, 6:30 pm.
HS First Day of Fall Sports and Fall Sports Leadership Retreat  (Men's Soccer, Women's Tennis, Women's Volleyball, Cross Country
August 12th 
FRENCH AMERICAN INTERNATIONAL SCHOOL
INTERNATIONAL HIGH SCHOOL
150 Oak Street | San Francisco, CA 94102 | (415) 558-2000